Helicopter maintenance is a major part of National Helicopters' business. Helicopter operators are well aware of the real costs of equipment ownership. As a Bell Helicopter Customer Service Facility and a Robinson Service Centre, National Helicopters can provide professional and quality service.
Our in-house maintenance and technical engineers are professionally trained in the latest helicopter repair and servicing techniques. All maintenance personnel have received manufacturers technical courses. Our experienced maintenance staff assures no delays in maintaining aircraft at remote sites which minimizes any downtime for company or customer's helicopters.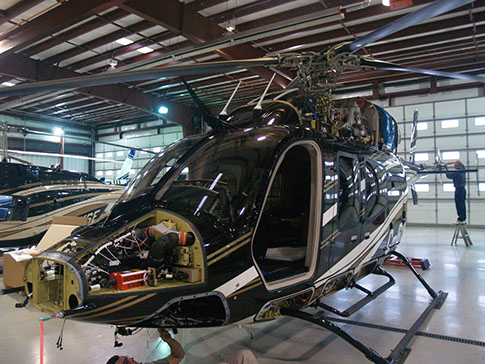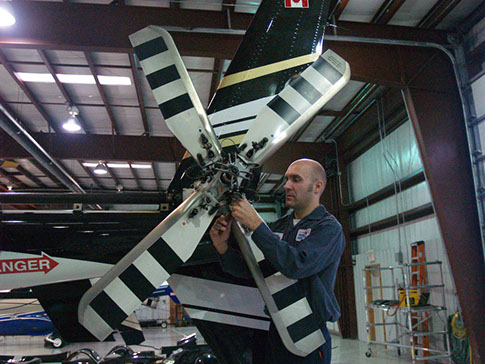 TRANSPORT CANADA APPROVED MAINTENANCE ORGANIZATION #338-92
Full repair, overhaul and component exchange for the Bell 206 series, Bell 430, Bell 212/412 and Robinson R22/R44 is carried out in our Kleinburg overhaul shop. This facility is also approved by Transport Canada for Robinson and McDonnell Douglas helicopter maintenance. Our inventory of spare parts and rotary components ensure high aircraft utilization and timely job completion.
Transport Canada Approved for:
Bell 206 series
Bell 212/412
Bell 429
Bell 430
Agusta 109S
Eurocopter EC120
MD 500 series
Robinson R22/R44/R66
Bolkow BO-105
Authorized Bell Customer Service Facility for:
Dynamic Component Overhaul for:
Bell 206 series, Bell 430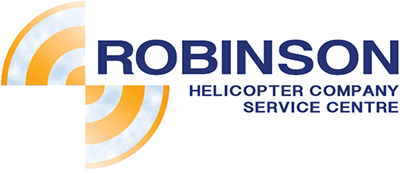 Other Services Available:
Importing and Exporting of Aircraft
Pre Purchase Assessment Inspection
Certified Parts Distributor for Bell/Robinson OEM parts
Non destructive testing
Avionics repairs and installations
Complete aircraft painting
Avgas/turbine fuel sales
Engineering design, drawing and approvals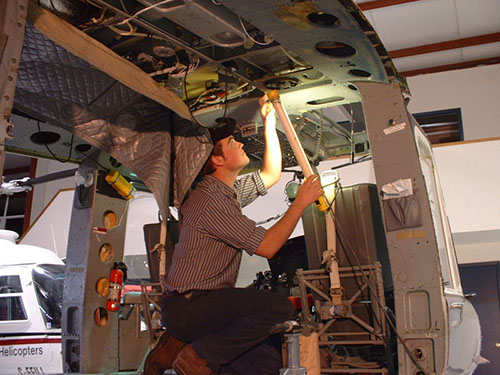 Read what clients have to say

about National Helicopters

👍👍We had a very good experience with them. The ground crew and staff are very nice. The pilot is really good providing a very stable flight from beginning to end of the trip. Also they offer a better deal by providing a longer flight time compared to the competition. The drive going there was quite nice seeing all the vineyards around the area. I totally recommend them for a one in lifetime experience because the view of Niagara falls they provide is awesome.

Reviewer: Nazz Tiangco
5 out of 5 stars
Riding over Niagara Falls gives you a completely different view and feeling for just how big this river and power plant system is
Reviewer: Donald Armold
5 out of 5 stars
Everything was amazing! Great staff, communications and experience. We arrived early and they got us in early, private ride! The views were outstanding and they took our pictures for free. I would highly recommend- don't miss out!
Reviewer: Stacey Parrish
5 out of 5 stars